Are you dreaming of becoming a famous YouTuber? The first thing you need to understand is how YouTube SEO works. Since its inception in 2004, it has revolutionized its pattern and working after finally being bought by Google in 2006. To make it more understandable, it is a search engine similar to that of google, which follows an algorithm like google.
However, YouTube SEO refers to optimizing your YouTube videos and channel to increase their rankings on YouTube. Search engines like YouTube use a complex algorithm to determine how your videos appear in YouTube rankings. Optimizing YouTube can help boost critical metrics such as follower count, brand awareness, website visits, and revenue.
How Does Youtube Search And Discovery Work?
When it comes to knowledge about YouTube search and discovery, it is necessary to understand the steps every emerging YouTuber should follow to know how a video can be found.
YouTube Algorithm
YouTube Search
YouTube Suggested Video
YouTube Home screen
YouTube Trending
YouTube Subscribers and Subscription tab work
YouTube Notification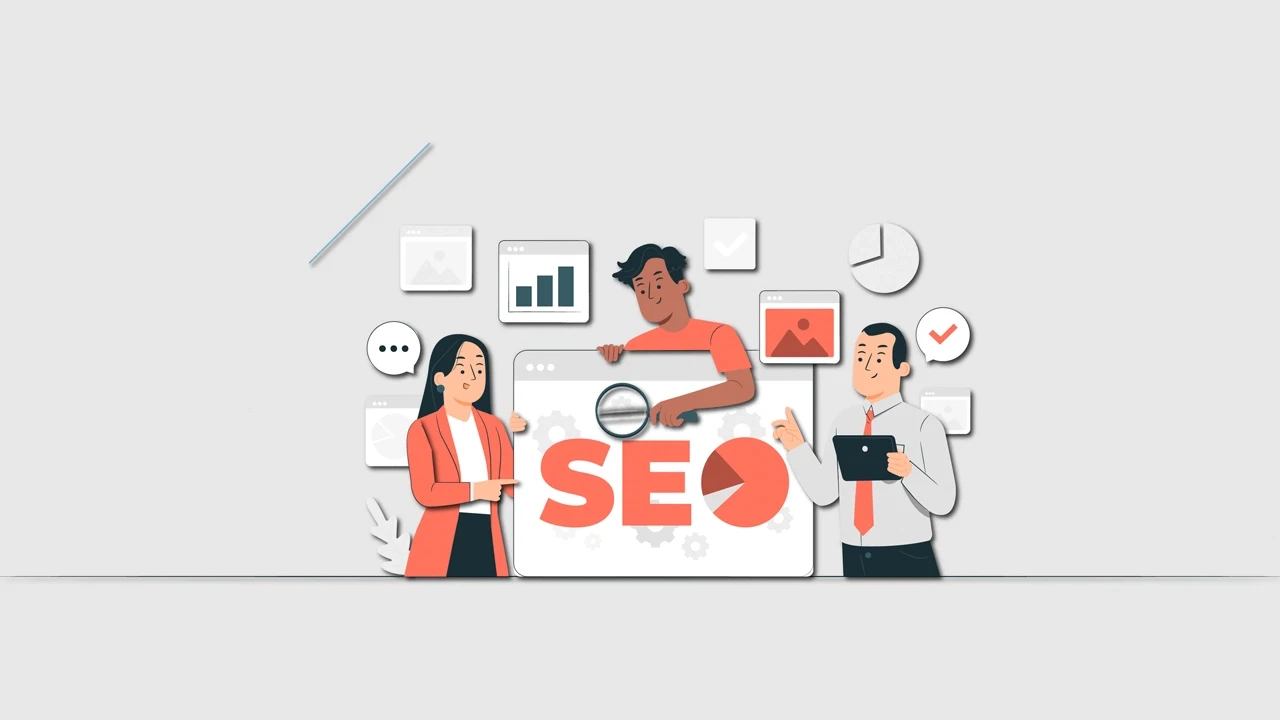 How Does Youtube Algorithm Work?
The YouTube algorithm has two primary goals: to help users find videos they want to watch and to keep them watching. YouTube is popular, where hundreds of hours of videos are uploaded each minute. So it is difficult for a team of people to locate data for every user. The YouTube algorithm makes it simple based on data. This data includes the title description, likes, comments, and how other people enjoy the videos.
Moreover, it also includes what type of videos a user watches, how much he spends on watching these videos, and what feedback he gives to the videos, such as like or comments. There comes a question of how people will find your videos then. The answer is that the more the audience likes your video, the more you appear in the YouTube algorithm.
Youtube Search
The YouTube search works on the keywords you type in the search bar. The results are based on the most watched videos. Videos are ranked on the title, description, views, watch time, likes, etc. You can look at the relevant phrases, keywords, and trends from the analytics to make videos and use them in the title and description of your videos.
Discover: How to Make Money On YouTube?
A vital tip to focus on is writing a complete description having 2,3 paragraphs. This will allow the algorithm to make you relevant in the search and ultimately allow users to engage with your video. Make videos on trendy topics that are relevant to your content. You can use google analytics to know what people are searching for.
Youtube Suggested Videos
These are videos YouTube suggests the users were watching beforehand, related topics, or previous watch history. Suggested videos can be from any channel. For example, they can be from the YouTube channel you have been watching before. You can find your videos by simply doing a call to action in your videos. Be aware of the extended ending, as it can distract the viewer from the videos.
You can have a suggested playlist, cards, and links to offer a video on your playlist and tell them why it is relevant to them.
Youtube Home Screen
It is the first thing that appears on the screen when we open the YouTube app or website. The home screen comprises the most watched videos; you recently watched videos and some of your subscribed channels. It does not include all the videos from your subscribed channels, although there is a different tab for such videos on the app. On your home screen, the selection of videos is based on two things.
Performance: It can be described as how well the video has engaged and satisfied similar users.
Personalization: It is based on your watch time and recent search history on YouTube. It includes how many times the user has watched a specific topic. You must do three basic things to show up on the home screen.
Post your videos regularly
Keep views engaged with your content
Keep making what people like
Youtube Trending Tab
It includes the popular trends across your region and country. It can have some of the movie's trailers and popular songs on the list. Trending also counts the views of videos, and especially from where these views are coming, that makes the difference. So sometimes, trending does not include the video with the most views. Sometimes it features the creator on the rise or the artist on the rise in the trend. Simply saying you cannot do much about the trending tab unless your video becomes viral and watched in the region.
Youtube Subscribers And Subscription Tab
Subscribers are the viewers who like your content or videos. Your videos will appear in the subscription tab on YouTube of your subscriber. Whereas sometimes, videos also appear on the home screen of the subscribers. You can ask your viewers to subscribe to your channel if they liked your video and tell them that more content is coming soon.
The user subscribes to many channels. You can use YouTube analytics to find when your subscribers are watching your content. You can make your videos public accordingly to gain more attention from your subscribers, as they are the ones who endorse your content.
Youtube Notification
Users get notifications from the channels they have subscribed to. However, your bulk of views does not come from them. By default, YouTube only notifies you of the videos you have been watching from your subscribed channels. However, there is a bell icon that the subscriber can press to get a notification of every video. You can also ask subscribers to push the bell icon by showing a call to action.
After getting a brief introduction to the working of the YouTube algorithm and its search and discovery system, it's time to learn how to execute the components that can help you get a good SERP ranking using YouTube SEO techniques.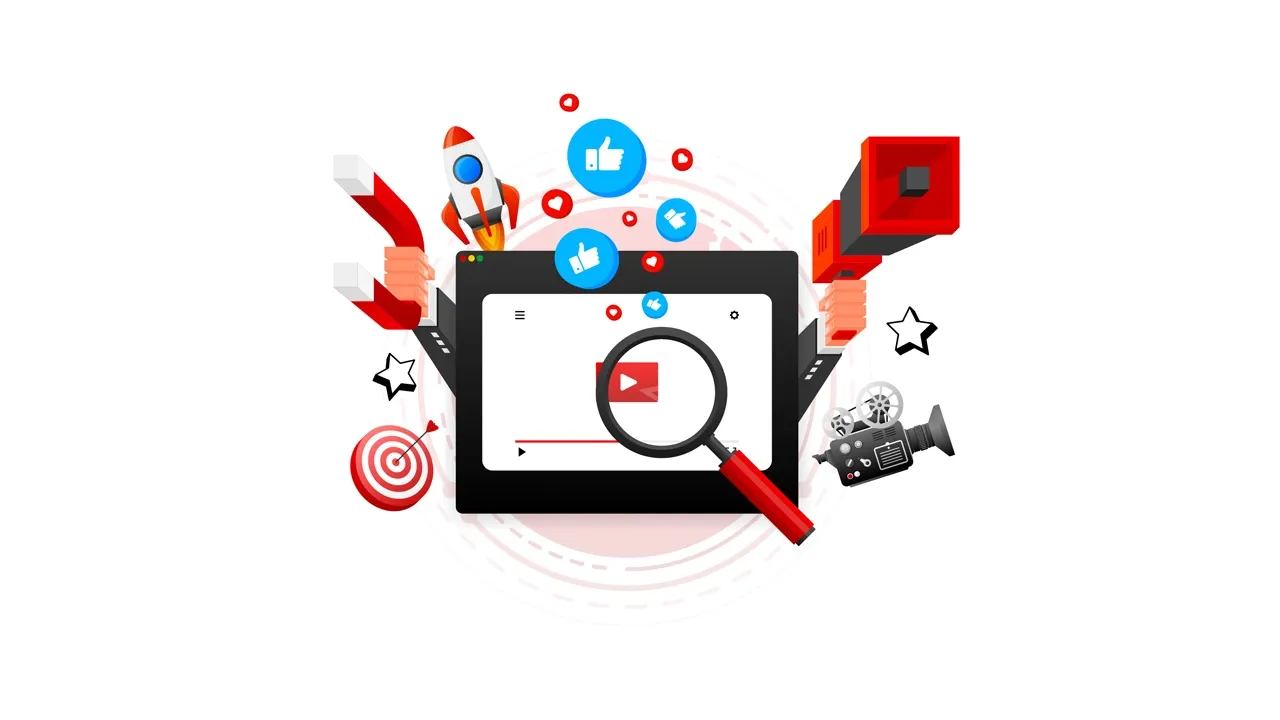 Tips For Executing The Youtube SEO
Utilizing the power of your video's text in the form of transcripts, closed captions, and subtitles is a critical component of YouTube SEO. Concentrating on using relevant keywords across your pages to increase your SERP ranks and your audience is essential. The following tips can help rank your page as
Conducting Research
Keywords are critical in both YouTube SEO and Google SEO. The platform uses them to identify the subject of the video, index the content, and associate it with user searches. They must be added to specific fields, for example, titles, tags, and descriptions. When uploading the video file for YouTube, collect this information and use it in the ranking.
As a result, you must understand which keywords best identify your videos while also having the potential to attract more viewers to your channel.
Discover: How to Increase Youtube Watch Time?
Choosing a Keyword
Conversely, choosing a keyword with good reach is also essential. A general thought comes to mind that you should use a keyword that is ranking in searches. But this should be kept in mind that there will be healthy competition for that relevant keyword. So if you have a small business, you should use the long tail keywords.
They don't have much traffic, but they also don't have much competition. As a result, obtaining a good position is more accessible. Furthermore, they frequently represent bottom-funnel searches that are closer to conversion.
Including Keyword In Your Title
The title is one of the fields where the keyword must appear. This is one of the essential factors in indexing and ranking content on YouTube. In addition, for the video to appear in a good position, the title should be as close to the user's search terms as possible.
While uploading your video on YouTube, remember to save the video with the same name on your device. Once you choose the uploaded, YouTube will automatically upload it as the title of your video.
Create Customize Thumbnails
Have you ever decided to watch something on YouTube (or any other streaming video platform) solely based on the attractiveness of the preview image? If so, you're already aware of how crucial the right thumbnail can be.
Your thumbnail is the first thing a user sees when they come across your video listing, and it can make or break their decision to click on it. Great thumbnails can significantly increase traffic and watch times, resulting in higher search rankings on YouTube and other search engines.
So pick your thumbnails wisely. You can choose one of the automatic options YouTube suggests once your video has finished uploading. It's far preferable to create and upload your custom thumbnails, which you can do if your account is verified.
Be inventive. Select something that accurately depicts the topic of your video and will help it stand out from the crowd. You'll be pleased with the results.
Write Tags Under Your Video
Tags are critical for ranking a video on YouTube. They are among the factors that YouTube considers when identifying the subjects of a video and correctly indexing it, as well as recommending related videos. And those recommendations are a valuable source of traffic for your videos.You can quickly generate tags for your video through the internet.
YouTube makes it permissible to use 120 characters in this field. Using 6 to 8 words is recommended to avoid confusing the algorithm with terms unrelated to its content. Keep in mind that if there are 15 or more tags in the video, YouTube will ignore all the tags.
Add A Description To Your Video
It is one of the essential components of YouTube SEO that the creators undermine. They generally write links to the other videos in the description instead of details about the video that can help the algorithm rank the video accordingly.
So, an important field that must be filled out when uploading the video is the description. This text should be as descriptive as possible in describing the video. If the title must be brief, the report should be longer and more detailed. You have a maximum of 5000 characters for this.
For two reasons, the description is crucial for ranking. Because the first portion of the video appears in the search results, it can be used to persuade the user to watch it, so try to keep the essential information at the beginning of the text. You can increase video engagement and earn YouTube points with an appealing description.
Add Time Stamps And Transcriptions To Your Videos
The algorithm of YouTube works complexly. Only text and code can be read by YouTube's algorithm, not images and videos.
As a result, one strategy you can use to ensure that it understands what your content is about is to create transcriptions and captions. Transcription is the conversion of what is said in a video into text. You can do this manually or with the YouTube tool, which makes it easier.
You can turn the transcript into captions by adding timestamps, which makes it easier for the viewer to watch the video.
Increase your Audience Engagement
As mentioned above, engagement plays a pivotal role in ranking your video. Link building is not one of the ranking factors on YouTube. Regardless of how often a video is linked on other sites, the algorithm does not have this information to rank it, though it does help to generate more views.
On the other hand, off-page SEO refers to audience engagement on the video platform. After all, the channel has no control over receiving comments and likes or increasing video viewing times, which can only encourage users to interact more. And that carries much weight for the algorithm.
Organic Audience Engagement
Engagement dynamics include likes, comments, watch time, and shares help the algorithm rank videos. We have learned, if nothing else, that everyone has an opinion in the age of social media platforms. So why not allow them to express themselves through shares, likes, and comments? At the end of your video, there's nothing wrong with saying, "If you found this video helpful, please share, like, or comment below."
YouTube recognizes and rewards channels with a high engagement level, including total time spent on the track, watch time, likes and dislikes, and, most importantly, comments. You can ask your viewers to like, share, and comment on the video, which is very important in the video's ranking.
Videos with the most likes and comments appear first after the search. However, there are also paid engagement services available in the market which provides like, views, and analysis to new users.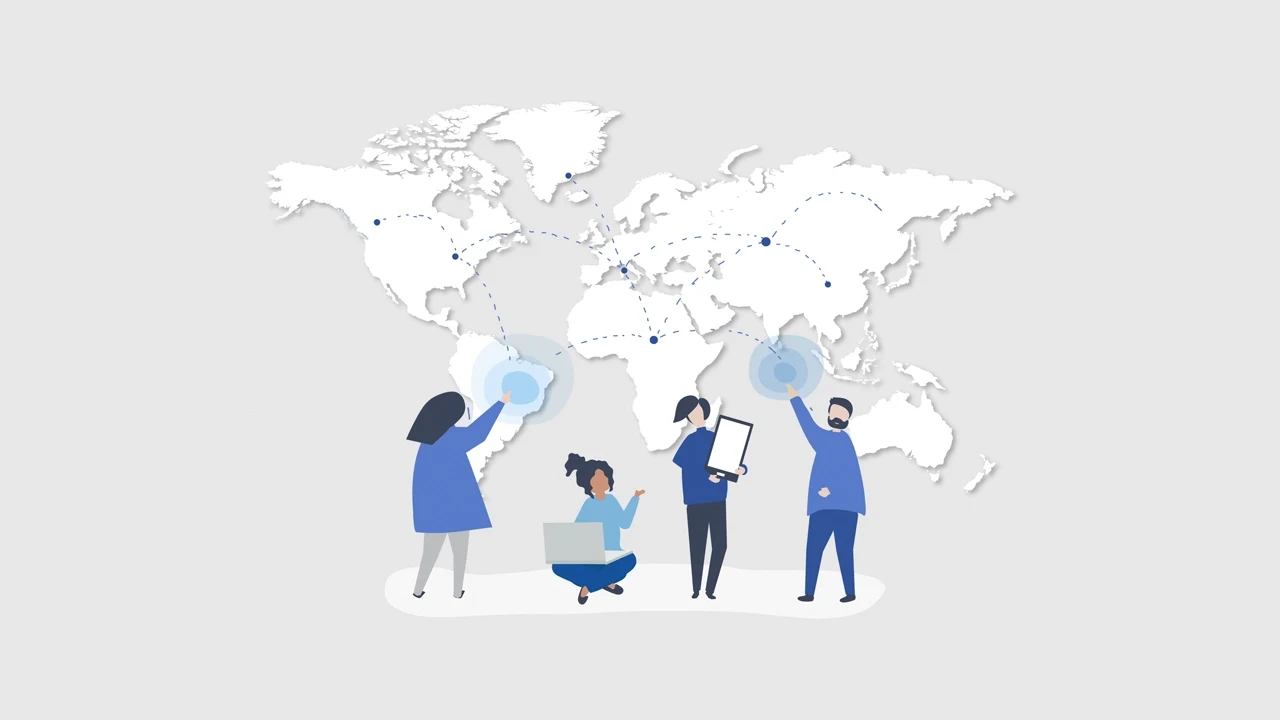 Paid Audience Engagement
To rank your videos on YouTube, the YouTube algorithm considers likes. Rather than purchasing likes individually, it is best to purchase the YouTube likes package. The number of likes is only marginally significant for your video ranking. Searching for a video on YouTube, for example, will return results with the most views, but what if two videos have the same ideas? The YouTube algorithm will prioritize the video with the most likes in the search results.
Besides that, you can also buy views, comments, and watch time which is also significant in making your channel rank in the YouTube Algorithm.
Discover: What Is SS Market? Is It Safe?
Retain Your Engaged Audience
Any experienced marketer will tell you that Retention time is critical for SEO.
The longer a user stays on a page or website, the more valuable it appears to algorithms and the higher it will eventually rank. This rule also applies to YouTube in some form. Audience retention is a metric that refers to how much of your video a viewer watches before moving on to something else, and it's essential for YouTube SEO.
That is not merely a theory. Because YouTube has explicitly stated that it is a significant ranking factor, you will naturally want to keep your retention rates as close to 100%.
Sharing And Promoting Videos 
You can improve your video's visibility on YouTube by optimizing the title, description, and tags. However, it would be best to have many other marketing channels available to promote videos outside of YouTube and increase your views.
You can insert the videos in relevant blog posts. You can create corporate videos and product demonstrations to post on your website by advertising your videos using email marketing and signature and distributing the videos on social media.
Keep An Eye On The Analytics
The only authentic way to determine the success of a YouTube SEO strategy is to monitor your analytics closely.
It's the best way to figure out what works well in your videos and where you can improve. Fortunately, YouTube includes an excellent built-in analytics function. The key parts of the analytics are watch time, impression CTR, card CTR, traffic source, unique viewers, and subscriber growth.
In a nut shell,
YouTube SEO is a must if you want to grow as a professional YouTuber. It has changed into a whole industry for millions of people earning money.
Frequently Asked Questions
What is YouTube SEO?
Youtube SEO is a working technique to make your videos appear higher on Google and Youtube search results pages. YouTube SEO can contribute to the growth of your channel by making your videos easier to find and more viewed by your target audience.
How to Do YouTube SEO?
For Youtube SEO, it is ensured that the videos are optimized for the search engine by aiming to improve factors such as video title, description, keywords, tags, video quality and interaction rate. In our current content, we talked about the points you should pay attention to.
How Can I Measure the SEO Performance of My YouTube Videos?
You can use YouTube Analytics to measure the SEO performance of your Youtube videos. This tool will make it easy for you to measure the performance of your videos, analyze viewer behavior, and find out where viewers are coming from.
How Long Does YouTube SEO Take Effect?
The effectiveness of your Youtube SEO efforts depends on many factors. Your newly published videos may be reflected in search results faster, but if you do SEO work on your existing videos, the results may take longer to appear.